Quick Facts
Capital-Budapest
Main cities-Budapest, Debrecan, Miskolc, Szeged
Language-Hungarian
Currency-Hungarian Forint
Population-9.897 million
Telephone code-+36
Climate-European continental influenced
WHY STUDY MEDICINE IN HUNGARY
Medical degrees recognized by European union and United states.
WHO /MCI recognized institutions.
Problem oriented teaching method adopted in English language.
Excellent institutions with state of the art infrastructure and experience faculties.
Complies with European standards in medical education.
Relatively low entry requirements.
Affordable tuition fees compared to other European countries.
Lowest living cost among European countries.
PROGRAM INFORMATION
A medical degree from a Hungarian University spans 6 years and is divided into twelve semesters.During the first four semesters, one gains a solid foundation about the basics of a medical degree. From the fifth semester onwards, one is imparted theoretical training coupled with clinical practice. Students gain practical experience as they will be required to work in various clinical departments. During the final semesters students will undergo clinical rotations lasting for around thirty seven weeks. Upon successful completion of the course, one will be awarded a Medical degree that is held in high regard worldwide
UNIVERSITIES OFFERING MEDICINE STUDIES IN HUNGARY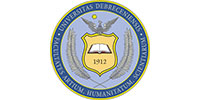 University of Debrecen